Interview – David Trump, WCI Sewage Treatment Ltd
Objavljeno dne 07 Apr 2015 objavil Fabian Belin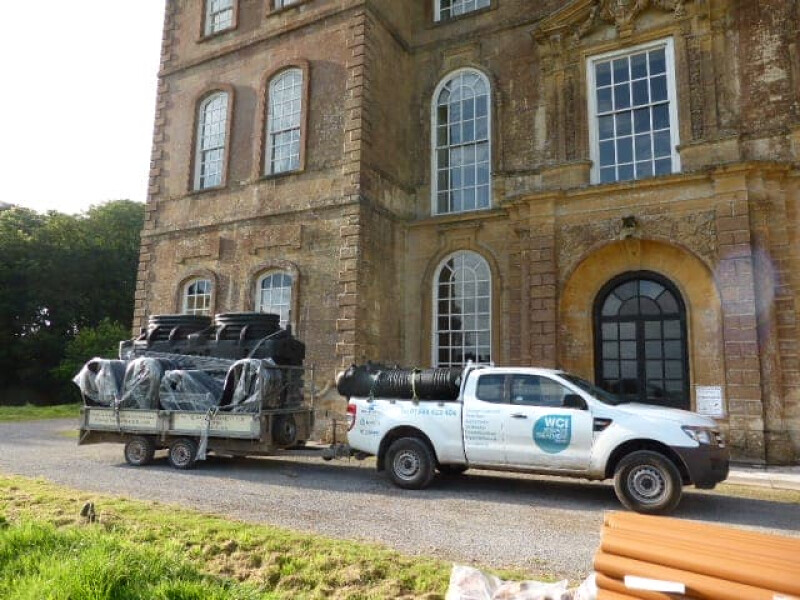 Good morning David and thank you very much for welcoming us to WCI. Can you first introduce yourself and your company?
Established in 1983, WCI is a run family business based in South-West England. WCI designs, supplies, installs and maintains bespoke and package sewage and wastewater solutions for domestic and commercial applications.
David, you've installed a lot of Biorock Sewage Treatment Plants. What do you think is the most important thing for people to do when considering private drainage options?
The most important thing to do is to get the right advice early in the project. There are a lot of different brands out there, all of them telling you that they produce the best sewage treatment plant. What they don't do is come and visit you to understand exactly that the situation is and to advise you on the best solution for your particular requirements.
Do you recommend the Biorock Sewage Treatment Plant?
WCI recommends the Biorock whenever possible. Aside from the obvious benefit of low running costs, one of the biggest benefits is that it is completely silent. Quite often people forget that an electrical sewage treatment plant will generate a low level of noise, either from blowers on aerated plants or from motors on mechanical plants. With the Biorock, there are no motors, blowers or any other mechanics and the result is completely silent treatment.
Is the Biorock for everyone?
The Biorock can be installed just about anywhere. Even if the topology of the ground doesn't permit a gravity discharge, the Biorock can be fitted with a pumped discharge which still means that you get silent, cost-effective treatment. It's important however to check with WCI first as we will do all the necessary homework to ensure that a Biorock treatment plant will meet the required regulations. WCI works with the Environment Agency to ensure that the discharge from the sewage treatment plant is correctly permitted and with Building Control to ensure that the installation will meet current Building Regulations.
How long does all this take?
Generally speaking, we can have everything completed within 3-4 weeks. Most importantly, when WCI installs your Biorock Sewage Treatment Plant, you will normally only be without drainage for a couple of hours.
Thank you David, and see you soon on your next BIOROCK non-electric sewage treatment plant installation!
---
blogs.blogs_images
Za večjo velikost Klikni in Podrsaj